A dynamic learning experience
NextSense School offers a dynamic learning experience that cultivates resilience and exceptional growth in your child. With our experienced educators, contemporary learning spaces, and diverse extracurricular offerings, we create a rigorous and challenging environment that inspires creativity and collaboration. Our tailored approach is designed to meet students' individual needs and fosters a lifetime love of learning.
Our school offers specialised programs which are designed to ensure your child has access to our high-quality curriculum in an inclusive environment.
We have three programs:
Spoken Language Program K-6 is for children who have a significant hearing loss and are learning to listen and speak.
Sign Bilingual Program K-6 is for children who use both Australian Sign Language (Auslan) and English in its written and spoken form.
Blind & Deafblind Program is for children who are blind, deafblind or have a significant level of vision impairment.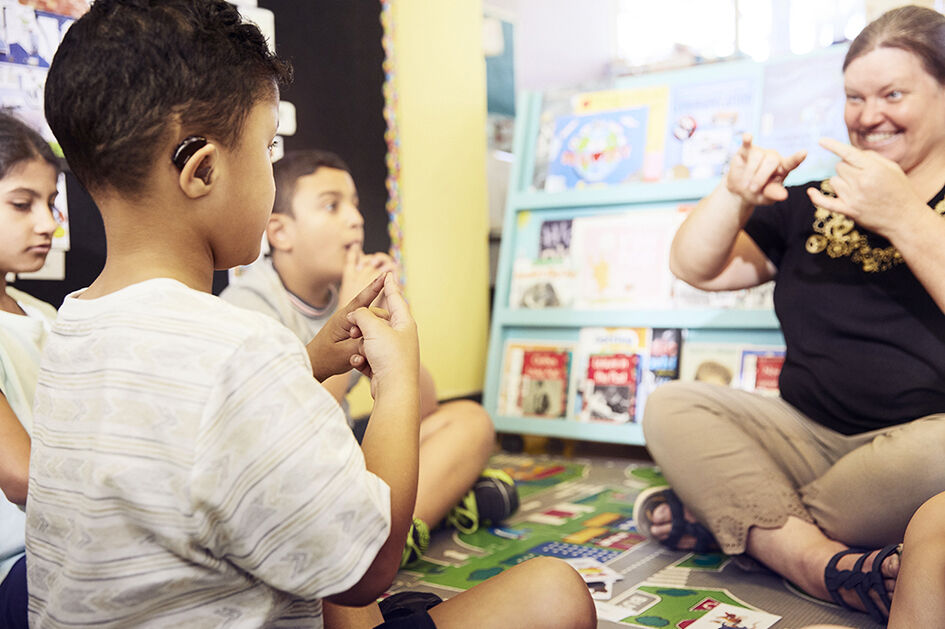 We are committed to providing a safe and supportive environment which nurtures the wellbeing of all our students, and this is underpinned by our policies and processes. We know that when students are happy, they are more engaged with their learning.
NextSense School policies
NextSense School Support provides support for students who are deaf, hard of hearing, blind or have low vision in mainstream, independent schools. This support can include regular classroom visits, assessment and guidance on learning aids and assistive technologies in-person or via telepractice.
We also provide training and development for your child's teachers, working closely to equip them with the skills to make the classroom more inclusive and use assistive technologies to support your child's learning.