Access a whole new world of sound
For some people, hearing aids are not enough. Unlike hearing aids, which amplify sound, cochlear implants provide direct access to sound, often making it easier to:
interpret speech and interact with others
hear in loud environments
understand where sound is coming from
connect with the world around you.
A solution for people young and old
When it comes to cochlear implants, age is irrelevant. You may be surprised to know that our youngest cochlear implant recipient was 3 months old and the oldest was 101 years. And there have been plenty in between.

For children, cochlear implants can help with speech and language development and enhance access to learning, play and social interaction.

For adults, cochlear implants can help you rediscover what you love most about life - connecting with family, speaking on the phone and making a reservation at your favourite restaurant.
Did you know?
`
7x

A single cochlear implant can improve understanding of speech by up to seven times.

#1

Hearing loss is the number one, biggest modifiable risk for dementia in middle age.

92%

More than 92% of adults with significant hearing loss in Australia who could benefit from a cochlear implant haven't explored the technology.
Is a cochlear implant right for me?

A cochlear implant may be an appropriate solution for you, your child or a loved one, when hearing aids are no longer enough. As a guide, while wearing hearing aids:
can you hear in crowded places?
can you hear children's voices?
can you use your phone to make calls?
An expert team in your corner
When it comes to cochlear implants, we're world-leaders. That's because we're committed to world's best practice, grounded by research and innovation, and have a team of experts here for you.

Our audiologists and allied health professionals will work with you to achieve the best possible outcomes for you or your child, and surgeries are conducted by Australia's leading Ear Nose and Throat (ENT) surgeons.
With you every step of the way
From your initial hearing assessment, through to the cochlear implantation and ongoing support, we'll be with you every step of the way.
Our support is tailored to your individual journey, and can include:

pre-assessment advice
assessment support
ENT consultations
organising surgery
technical programming of your device
ongoing holistic care
rehabilitation services
allied health services, such as speech pathology, occupational therapy, psychology, and family counsellors
integrated early intervention services for children
24-hour technical support
Connected Services for adults, children and families who don't live near a NextSense centre, allowing all Australians to access services online.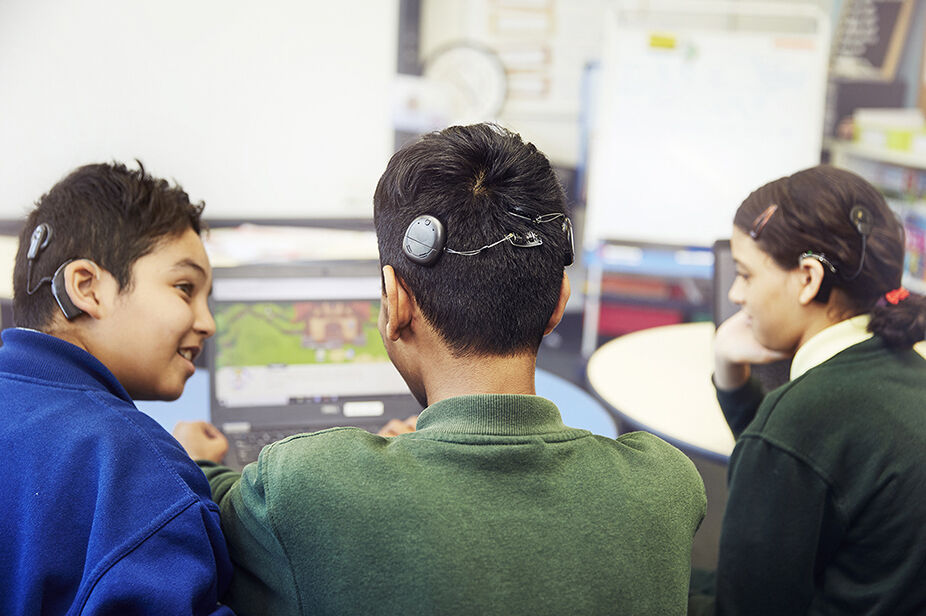 Support when you need it most
If you are an Australian resident covered by Medicare, cochlear implants and our support services generally come with no out-of-pocket cost. We're able to provide our services through government funding, private health insurance, and support from donations. There are state, territory, and charity-funded support schemes to assist with travel and accommodation for families in regional areas to help access our services.
We're also a registered NDIS provider and can help eligible individuals and families to access cochlear implant services through this scheme.