We offer three specialist preschool programs across New South Wales and Victoria.
Preschool at North Rocks (NSW)
Children who are deaf, hard of hearing, blind or have low vision can enrol at one of our three specialist preschool programs (NextSense Spoken Language program, NextSense Sign Bilingual program NextSense Blind and Low Vision program) where our expert teachers foster language, emotional and social development to enhance self-esteem and independence. We also offer specialist hearing loss support for children in mainstream preschools.
We offer three specialist preschool programs:

NextSense Spoken Language, an inclusive early learning program for children aged 3-5 years who are deaf or hard of hearing and their hearing peers.
NextSense Sign Bilingual, a bilingual (Auslan and English) program for deaf and hard of hearing children who are being educated with their signing hearing peers. Children can enrol in this program from 3 years of age.
NextSense Blind and Low Vision, for children with low vision aged 3-5 years.
Are you interested in enrolling in, or knowing more about our specialist preschool program? Get in touch with us.
Email NextSense Preschool
Kindergarten at Blackburn (Victoria)
NextSense Kindergarten at Blackburn provides inclusive programs for children hearing children and those with hearing loss who are 3 and 4-years-old. Our programs aim to stimulate a child's development, and build self-confidence and social skills to best prepare them for school.
We offer a caring and community-connected environment with a play-based learning program. We provide a safe and secure environment where children can actively engage with one another to make sense of their world.
Our environment is specifically designed to facilitate an optimal hearing environment which promotes the development of oral language and socialisation of all children. We believe that play is the context for all learning and allows the child to express their personality and uniqueness, to demonstrate curiosity and creativity, develop relationships and concepts, and develop their sense of well-being.
Our teachers and support staff are highly experienced in meeting the needs of all children, including those with hearing loss. For children who are deaf or hard of hearing, we can adapt their environment to best suit their needs, including by using assistive technology and acoustically optimal environments.
Take a virtual tour around our Blackburn Kindergarten.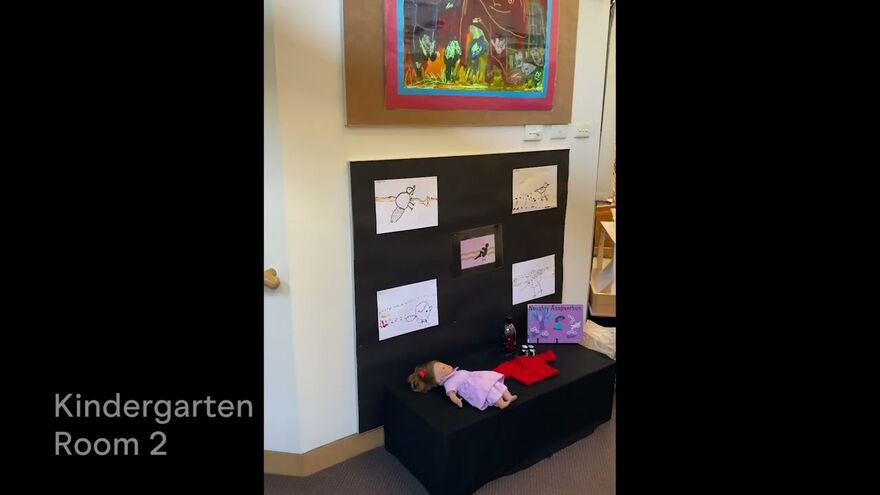 For further information regarding NextSense Kindergarten at Blackburn (excluding enrolments, which are managed by Whitehorse PreSchool Association) please get in touch with us:
Enrolment forms are available on the Whitehorse PreSchool Association (WPSA) website.
We recognise the importance of your family in your child's early learning. That's why our programs are designed to engage with parents and caregivers.

Our kindergarten and preschool operate on an inclusive model. This means your child will learn alongside hearing peers from the local community, who can be excellent language and listening models.
All children receive specialist education from our expert teaching staff, and by attending preschool together can develop social connections and learn together in an inclusive environment.