With staff right across Australia, our team is united by a shared purpose. We're committed to our clients, making sure we're lifting the limits on what's possible for people with hearing or vision loss. And that starts with our people and our values.
At NextSense, we embrace and operate under six core values:

Integrity: we make sure our words and actions align. Whether we're working with each other or our clients we're authentic—we say what we mean and we deliver on the commitments we make.
Empowerment: we each own our roles and responsibilities, making us accountable. This means we can create our own success and help others create theirs.
Community: we connect and collaborate. We know that we're better and stronger together, so we invest in relationships—within and outside our organisation. As a leader we recognise that lasting change means harnessing the power of many.
Respect: we all matter and have different strengths. We have a diverse range of experiences that we respect and celebrate. Our differences make us strong.
Courage: we look and go beyond fear. We got to where we are today because we challenged ourselves, and the status quo. When we're bold enough to speak up, try new things, and learn from our mistakes we can lift the limits on what's possible.
Communication: we share and communicate with purpose. We know that words matter. Whether the issue is big or small, we strive to talk about it in a respectful, empathetic way.
Why work at NextSense?
Working here means making a real difference in a place where our relationships with each other, our clients and our partners come first. And as an employer, that means we're committed to supporting and developing our staff to do their best work.
Here are just a few reasons to consider working with us:
Working here means making a real difference.

Our team of more than 500 staff members helps more than 10,000 people every year. We work with children, adults, and their families to educate and create an individual program of care that meets their unique needs and helps them achieve their goals and potential. Whether you work in one of our NextSense centres, our education and research area or one of our professional service functions, we're united in our shared purpose to lifting the limits of what's possible for people with hearing and vision loss.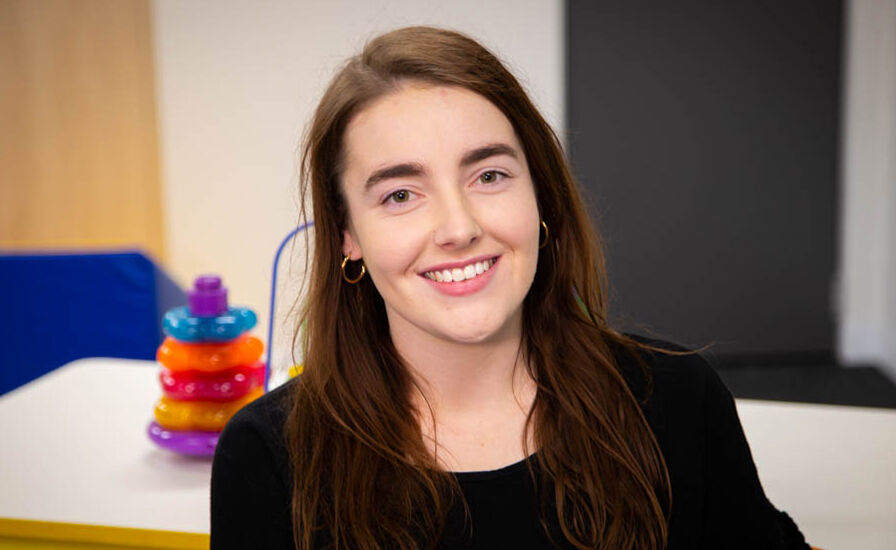 We've made a difference in clients' and their families' lives because they come here and realise what potential their children have.

— Stephanie Branley, Occupational Therapist
We know what it means to lead the way.
We've been breaking boundaries for more than 160 years when Thomas Pattison opened the first school for the Deaf. Since then, our reach and expertise has grown exponentially. We deliver Australia's first and largest cochlear implant program and we're the nation's most comprehensive provider of services to people with hearing and vision loss. Our world-leading experts also deliver education programs for those working in the field of vision and hearing loss and conduct research to further our understanding and knowledge in the area.
We give you room to grow, develop and be your best.
To deliver best practice and evidence-based services means we take mentoring and professional development seriously. Our staff have access to NextSense Institute—a leading centre for research and professional studies. We're committed to building and maintaining the knowledge and skillset of our team, through our professional development program. And the next generation of the work we do will see us work more broadly and deeply with other organisations and leaders to innovate, trial and share new ideas. For our people, this will open up new opportunities to do work with even more impact.
We value both you and your work.

We put our people first. That means offering competitive salaries and generous leave entitlements, having a wellbeing and employee assistance program and providing opportunities for flexible working arrangements. Our commitment to our staff has been publicly recognised.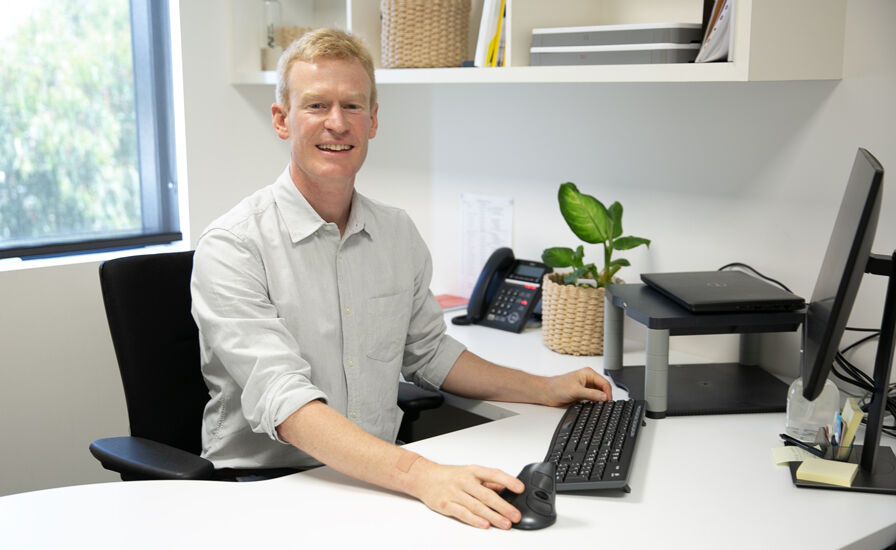 I am looking to develop my skills professionally and personally as well. So having that at the forefront of the organization is exciting.

— Nick Baulderstone, Audiologist
We get great results by drawing our expert teams together.
Our 500-strong workforce covers a wide range of expertise. We bring this together to get the best outcomes through collaboration. Our work with children, adults, and their families involves creating an individual program of care that meets their unique needs and helps them achieve their goals and potential.
Please note a Working With Children Check (WWCC) is required for all new employees or volunteers in child-related roles. NextSense is an Equal Opportunity Employer.

Clinical and allied health
Our allied health roles sit at the forefront of service delivery and involve direct client interaction in therapeutic and diagnostic services. Roles that may become available in this area include: audiologists, speech pathologists, occupational therapists, orthoptists, physiotherapists and psychologists.
Our school services cover preschools, specialist schools for children with hearing and vision loss, and support for students in independent schools as well as remote services. Opportunities can arise for teachers, specialist teachers and a range of support roles for our school services.
NextSense Institute is a centre for research and professional education in the field of sensory disability. Our team consists of a range of academic and administrative staff to support the development of research and professional education.
Professional services
Our professional experts span a variety of roles and disciplines that enable us to deliver world-class services, education and research.
Our organisation-wide departments include Marketing and Communications, Fundraising and Development, Finance, Client Care, People & Culture and Technology & Property services.
Professional development is a huge focus, so that NextSense can be leaders in their field and have that positive impact in all areas of their operation.

— Darren Parmenter, engagement manager, Fundraising
We rely on volunteers across a broad range of areas to be able to deliver our services.
We accept general volunteers across proofreading, archiving, clerical work, library, classrooms, special events and gardening.
See our Volunteers page for more information on corporate or fundraising volunteering.
I have volunteered in various positions with NextSense over 23 years, from proof reading in education through to community relations and now administrative support. It has been a pleasure working alongside the staff at NextSense. Volunteering has been a rewarding experience for me and has helped me through difficult times in my life.

— Elaine Brock, Volunteer