Now in her mid-twenties, Jess is a sports coach, personal trainer, university student, and football player—amongst other things.
Jess was born with profound to severe hearing loss which went undiagnosed until she was two-and-a-half years old. At that time, Jess and her family found NextSense (then as RIDBC), where she attended our Spoken Language Preschool​ from 1998-2000 (formerly Rockie Woofit Preschool) and NextSense School, Spoken Language Program from 2001-2004 (formerly Garfield Barwick School).
In year 3, Jess transitioned to her partner school (Tara Anglican) where she was supported by NextSense School Support service until she graduated. 'With the support of RIDBC, I was able to gain the confidence I needed to attend a mainstream school,' Jess said.
Watch Jess share her story with hearing loss and her experience with NextSense (formerly RIDBC).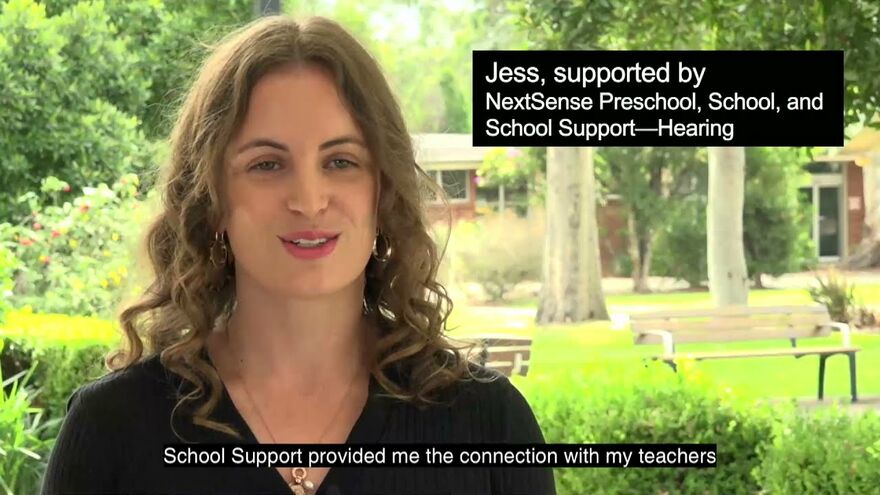 We're here to help. Find out more about NextSense School Support for children of all ages who are deaf, hard of hearing, blind or have low vision.
Learn more