Alan rediscovered his life after receiving a cochlear implant. When his hearing loss increased over time, he became distant, withdrew from society, and to an extent—his family. At the time, Alan persisted with hearing aids despite them becoming physically painful.
But hearing aids weren't enough.
In 2017, Alan received his first cochlear implant, and a year later received his second—making him a bilateral cochlear implant recipient (a cochlear implant in both ears).
'The impact it's had on me—and my life—is immeasurable.' Alan said.
Watch Alan talk about his experience with cochlear implants and explain how it's changed his life.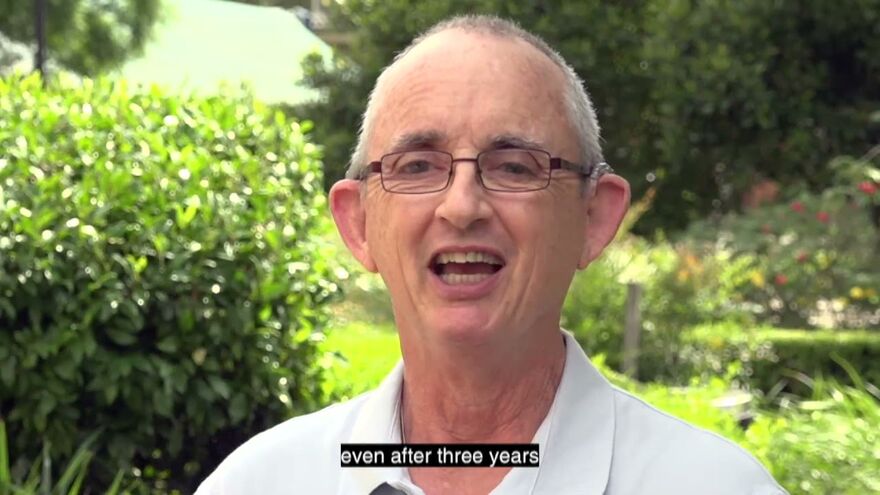 We're here to help. Find out more about NextSense Cochlear Implant Services for people of all ages who are deaf or hard of hearing.
Learn more