Callum is just six years old so he hasn't quite worked out his future yet, but his mum Rachel has big dreams for him.

Like any parent you want your kid to be happy and thrive… we want him to be able to travel freely around the world, experience love, do everything. If he could, he would go to the moon!

— Rachel, Callum's Mum
Callum is also a student at NextSense School and attends our Spoken Language Program. He's lively, with an active imagination and a love of acting and dancing.
His mum Rachel shared Callum's journey with us recently, speaking to our Annual General Meeting about how she experienced Callum's hearing loss.
The family discovered Callum had bilateral sensorineural hearing loss during his NSW State Wide Infant Screening Hearing Program (SWISH) test, which was done shortly after his birth at a Sydney hospital.
Further testing showed Callum was profoundly deaf, and with Rachel's family having had little experience with hearing loss, there was a lot to learn.

From then it was a lightning pace of frantic appointments. That's the start of the journey. It's very fast-paced and overwhelming.

— Rachel
After learning about all the options available, the family decided to proceed with cochlear implants for Callum. The device stimulates the hearing nerve, known as the cochlea or auditory nerve, to provide access to high-quality, more detailed sound. Read more about cochlear implants.
With the help of his implant, Callum has built social connections and interacted with the world around him, and developed life skills and the confidence to approach new challenges. In fact, he says his favourite thing about school is spending time at recess and lunch with his friends.

Rachel says NextSense School is warm, welcoming and nurturing, and a place where students are challenged every day.

'It really was for us a no-brainer to send Callum to NextSense School. The level of care and nurturing they provide… they are amazing.'
'He loves his teachers. He's got two teachers – Joyce and Julia. Everyone knows everyone. They all look after all the kids.'
You can hear from Callum in his own words by watching the video below.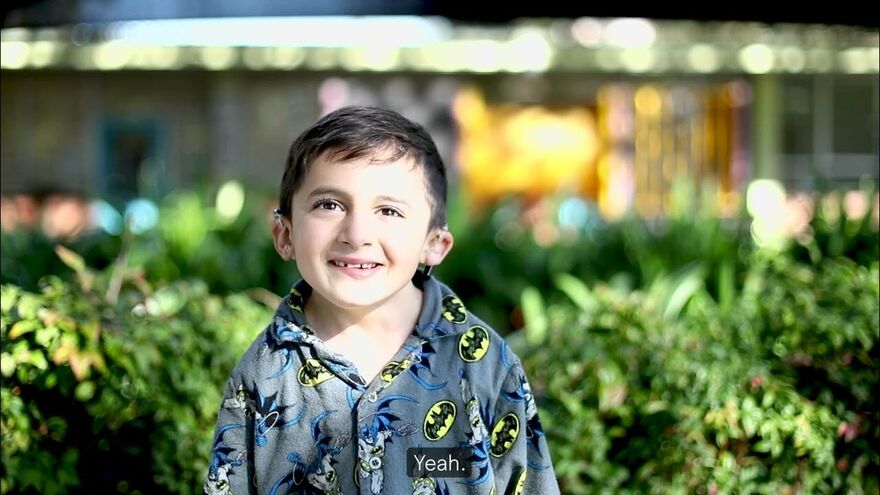 Help Callum and his friends get the best education by donating to NextSense.
Learn more.