What sound does a lawnmower make?
What about a puppy dog? Or a helicopter?
Developed by hearing, vision and technology experts at NextSense, Listen and Learn is one of our most popular apps.
It introduces your child to a broad range of sounds, including animals, musical instruments, weather, transport and safety, and the environment—using real sound recordings accompanied by clear and engaging graphics.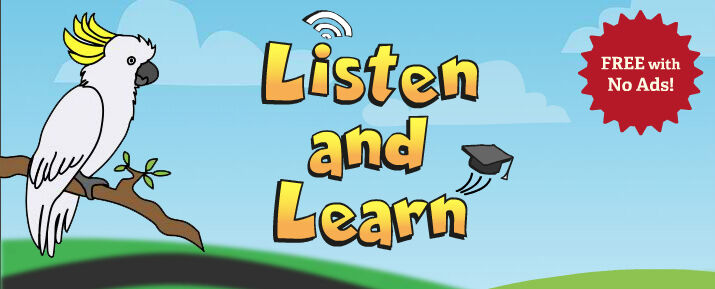 Listen and Learn is aimed at parents, carers and educators, and includes play-based techniques to test your child's knowledge of sounds. It is compatible with Apple VoiceOver software.
With 12 different sound categories to pick from, Listen and Learn is bound to provides hours of fun and a valuable learning experience.